I found out a couple months ago that I had a four-day vacation coming up. This was the year I decided to live a little. We've concentrated so much on saving money for housing contracts and other things that we have never taken a vacation together as a family in Asia. In 2012, we visited family in the U.S., but we'd never just gone on a vacation.
We narrowed it down to Chiang Mai, Hong Kong, and Tokyo. Chiang May was where we wanted to go the most. But for the price of the plane tickets compared to the cost of staying once we got there, we wanted to save that trip for a longer vacation.
Tokyo we'd go to for Disneyland, but the hotels we looked at didn't have swimming pools, which was the only requirement from Jian.
Hong Kong won out. It had a Disneyland. It's a food city. I had also found a hotel with an amazing rooftop pool overlooking the harbor. 
Rookie mistakes and great tips in planning the trip
From the get-go, I stated that this was the trip where we'd make all the mistakes. We'd learn from these for next time. Here are some things I learned.
Flights: Don't think the cheapest option is cheap
I used Momondo, Skyscanner, and other resources to find deals on flights. Consistently the low cost carrier (LCC) HK Express popped up with the cheapest fare. 
This is what I learned.
These LCCs are stuffed with hidden fees to make themselves profitable. HK Express is one of the most gratuitous offenders. I was prepared that they would charge for luggage, taxes, and such. But they even charge for every seat on the plane. So the advertised price is IMPOSSIBLE to meet. By the end, I figured I could have gotten tickets on Cathay Pacific for the same price or better. And they would have more benefits. 
Another stupid thing I did was paying for Ufly-Pass membership. I thought it would give us some more benefits. I signed up and paid–then nothing. The password they gave me wouldn't go through. It took TWO WEEKS of back and forth with their support team before I was able to get in. Once there, it was an empty warehouse. There were no benefits from this.
Hotels: Agoda is buggy as hell
I knew right off I shouldn't have done this. Don't trust most Online Travel Agents (OTAs), like Agoda, TripAdvisor/Viator, and Booking.com. Or rather, if you see a good deal from them, you likely can get the same deal by going directly to the supplier (hotel, tour guide). That way, the supplier will get the full payment without the OTA skimming 20% off of it. 
That's the case with my own tour business. When I get bookings from TripAdvisor, I get less payment because they take a percentage off, and I can't advertise a lower price than what they have.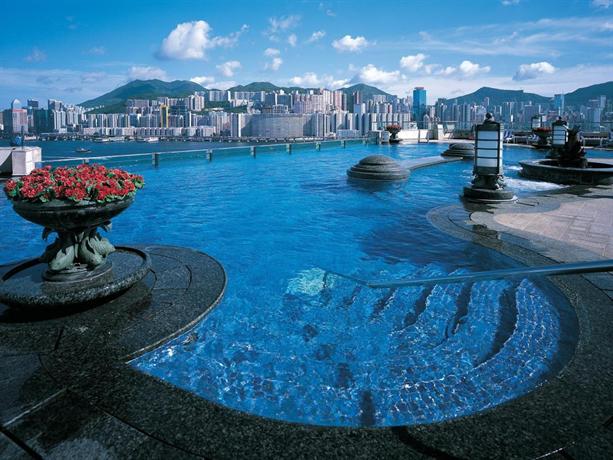 I found a good deal at Harbour Grand Kowloon, the hotel with the great pool. I went ahead and booked it but put my wife's name on it, since she would show up a few hours before me.
Imagine my surprise when my email showed two bookings: one under my name and one under my wife's. And I was charged for both. 
This was a major cause of stress. I was on the phone, chats, and emails with both Harbour Grand Kowloon and Agoda. I'll say right off that each of their support teams were personable and great. But each was saying it was the other's responsibility. 
In the end, Harbour Grand couldn't do anything until I cancelled one of the reservations on Agoda's site. I did that. And guess what?
IT CANCELLED BOTH RESERVATIONS!!!!!
I called Harbour Grand Kowloon to make sure everything was okay. They said they refunded the extra booking, and the one under my wife's name was perfectly fine. 
So in the future–Agoda's system is buggy. It automatically double books sometimes. 
Klook: Use it in Asia
An Australian travel blogger on one of my tours turned me on to Klook. He said in all his travels in Asia, it has been essential. That was definitely true in Hong Kong. It's an OTA, but it has better deals for some things than you can get from the original sources. In fact, it's cheaper to get tickets to Hong Kong Disneyland through Klook than it is through the Disneyland site itself. 
Here's what we used Klook for, and each one was a great purchase:
As I said, the Disney tickets were cheaper. The meal vouchers saved us money at the Disney restaurants and even included free popcorn or ice cream pops. Airport Express (just like AREX in Korea) was super convenient and cheaper through Klook. The Wifi device was a lifesaver for us. There is Wifi in most areas of Hong Kong, but it's spotty. Even at Disneyland. The Wifi package even came with a USB hub, which was valuable in charging all our phones at the hotel. The egg tart special was pretty sweet, too. Tai Cheong's egg tarts are really good–especially that buttery crust.
Getting the girls to the plane
I mentioned that my wife was going before me. The cheapest tickets I could find for that period were on Wednesday afternoon. I wanted to go on that flight, too, but I had to work until six. Our plan was that the girls would go on the afternoon flight, take the Airport Express to Kowloon Station, get the free shuttle bus to the hotel, and check in. 
I would take the red-eye flight and arrive at 1:30 a.m. Then I'd figure some way to get to the hotel in the middle of the night. 
We live near Gyeyang Station, which is on the AREX (Airport Express) line. I drove the girls there before work, and we arranged to leave our car in the parking lot until Sunday. I took them to the train platform and said, "See you early tomorrow."
I was so nervous for them.
My airport experience
In hindsight, I should have asked to get Wednesday off. It was a nothing day anyway. But I hadn't, so I had to go through it anyway. I finished, jumped on the train to my car, retrieved my bags from my trunk, and jumped back on the train to the airport. 
I only had carry-ons. A small suitcase, my computer backpack, and my CPAP machine in its carrying case. I had a little cash on me, just enough I thought I'd need to get from the airport to the hotel in Hong Kong. First thing I did was exchange the cash. 
The CPAP machine wasn't balancing on the suitcase steadily, so I found and bought a convenient strap to secure it on top.
The HK Express freakout over my CPAP machine
When the HK Express ticket counter opened, I waited in line. I noticed there was a smaller line for online check in. I looked at the HK Express app and used it to do online check in. I then moved to the smaller line.
When I got to the desk, it was pleasant until they said they needed to charge me for my "extra luggage." They were referring to my CPAP machine. 
CPAPs are medical devices, and they don't count as carry-on luggage. In the U.S., it's illegal for any airline to count a CPAP machine as part of a passenger's carry-on allowance. But the people at HK Express had never encountered a CPAP before, apparently. This became an issue throughout the WHOLE TRIP.
I explained that the CPAP was a medical device to help me sleep, and that it shouldn't count as part of my carry-on allowance. The manager I talked to was polite but clueless. She insisted that I try to stuff my computer backpack into my suitcase, which was already packed tightly. I said it wouldn't work. She told me to try.
I unzipped the top of my suitcase and proceeded to stuff my backpack in there. It was a tight fit, so I shoved a little harder.
There was an audible gasp from the counter staff. I looked down, and I had ripped my suitcase open.
I smiled at the manager and asked in Korean, "What do I do now?"
They gave me some tape to wrap around my damaged bag. I gave up fighting and asked how much it would be to check my suitcase in. It was over $40. 
Okay, whatever. I'll talk to HK Express online to figure out what's going on. The manager mentioned that if I had paid for the checked luggage online a few days before, I could have saved money.
I gritted my teeth in a smile. "Thank you."
They pointed me to some area off to the side to sit down while they gave my carry-ons approval. I thought that was odd, but I complied. 
I sat there and waited fifteen minutes. Nothing. So I got up and just went through the security line. Of course, when I got to the guard, my passport set off a warning alarm. The officer looked at my passport and some info and let me through. 
I got through security. At Immigration, the officer said something about my Alien Registration Card. I think she didn't know that since I'm on an F-5, the expiration date is irrelevant. I made a note to ask about it when I returned to Korea.
Food problems in both Korea and Hong Kong
I had some time at the airport, so I relaxed and charged my phone. What I didn't know was that most of the restaurant would close at 9 p.m. I rushed to get something in my belly–a very depressing kebab from Kervan and some junk from Paris Baguette.
While I was eating, EJ texted me. She said she had a problem with using her Airport Express QR code at the gate. I thought she was stranded. Turns out she was just complaining. A staff member showed her that she needed to turn the brightness up on her phone to make it work. EJ and I had a lot of communication errors on this trip.
She later told me what had happened. The plan was for the girls to eat at the airport in Hong Kong. Jian didn't want to go to the restaurant by the arrival gate. They instead took the Airport Express to Kowloon and then to the hotel. They checked in and were starving. 
They didn't know what to do for food, so they tracked down a 7-Eleven and got instant noodles from a gruff man at the counter.
The flight to Hong Kong
While waiting at the gate for the plane, I started my email conversation with the HK Express support team regarding my CPAP. As of this writing, this conversation is ongoing.
Boarding the plane wasn't a problem. It looks like many of the passengers didn't know that HK Express has a strict policy against bringing on board food and drinks. People were rushing to down their edibles.
No, I take that back. There was a slight annoyance. My issue with the CPAP at the check-in counter spread through. They totally misunderstood what I was talking about and had no idea what a CPAP was. At the gate, I was asked about the CPAP and if I would use it on the flight. I said, "No. I just shouldn't have been charged to bring it on board."
I had a window seat. A nice gentlemen in a business suit had the aisle seat. He asked if he could hang his suit jacked on the tray of the middle seat. 
"Sure, of course."
One of the flight attendants approached me.
"We heard you have a sleeping aid device."
"Yeah, it's no problem. I'm not using it on the plane."
"I'll make sure you don't fall asleep on the flight then."
"No, that's not necessary."
Right before they started closing the door, a group rushed in–barely making the flight. One of them was a young Korean-American man who took over that middle seat. 
As soon as he was settled, he broke out his phone and started video chatting loudly with his girlfriend. The crew came by to ask him to turn off his phone. He smiled and just stuck the phone under his leg. He continued talking until well after takeoff.
The flight itself was smooth. For one of the first times ever, I slept on a plane. We got to Hong Kong in no time.
When we landed, I was able to communicate with EJ through text message. For some reason, her other messaging apps weren't working. She complained that the hotel room smelled. I told her I'd talk to the front desk about it in the morning.
There was a long ride on a bus from the plane to the terminal. We then walked a long, long time to Immigration. I was one of the first to the kiosk to fill out the immigration form. It then got so crowded that someone popped their head up between my arms to get a form. 
Getting through Immigration was smooth. I immediately found my poor taped up suitcase at baggage claim and walked with no hindrance through customs. 
I immediately found the 4G Wifi booth. The process for claiming it was simple. The girl showed me how to use it and that was that. 
I was thirsty, so I went to the airport 7-Eleven to get some water. I also heard you could get Octopus Cards at 7-Elevens. They're the equivalent of T-Money cards in Seoul, used for transportation and other things. The lady at the counter said they were sold out.
Uh-oh.
I checked online to find if there was any other place to get an Octopus Card at the airport. In Seoul, you can just buy one from a machine. But I didn't see anything at the airport. The buses required exact change, which I didn't have. And I didn't think I had enough cash for a taxi.
It took me a while to figure out a solution. I'd just buy another bottle of water at 7-Eleven and break a bill to get the exact change for the night bus.
I got on the bus at 2:50 a.m. Double decker. I sat on the front of the top deck and soaked in the views. The whole time I had been listening to the audio book of James Clavell's Noble House, part of his Asian saga taking place in 1960s Hong Kong. 
The closest the bus could get me was to the Cross Harbor Tunnel Toll Plaza. I'd have to walk the rest of the way.
I made it to the hotel room at 4:00 a.m. EJ was up, and Jian woke up while I was in the shower. She regaled me with all her adventures. She tried to point out the smell. I didn't really smell anything. It smelled humid and musty, like when you first turn on an air-conditioner after a long time. But I felt that that smell would go away if we kept the air-conditioner running for a while.
I tried to sleep, but my brain couldn't relax. 
---
The opinions are my own. There are some affiliate links on this post that help fund this website.