This weekend, after a quick few beers & Korean fried chicken the night before, I went to Chef Jay Morjaria's (Twitter, Instagram) pop-up event at Vineworks. If you haven't watched Chef Morjaria's episode on Million Pound Menu (BBC2 & Netflix), you should check it out.
Here's what was on the menu.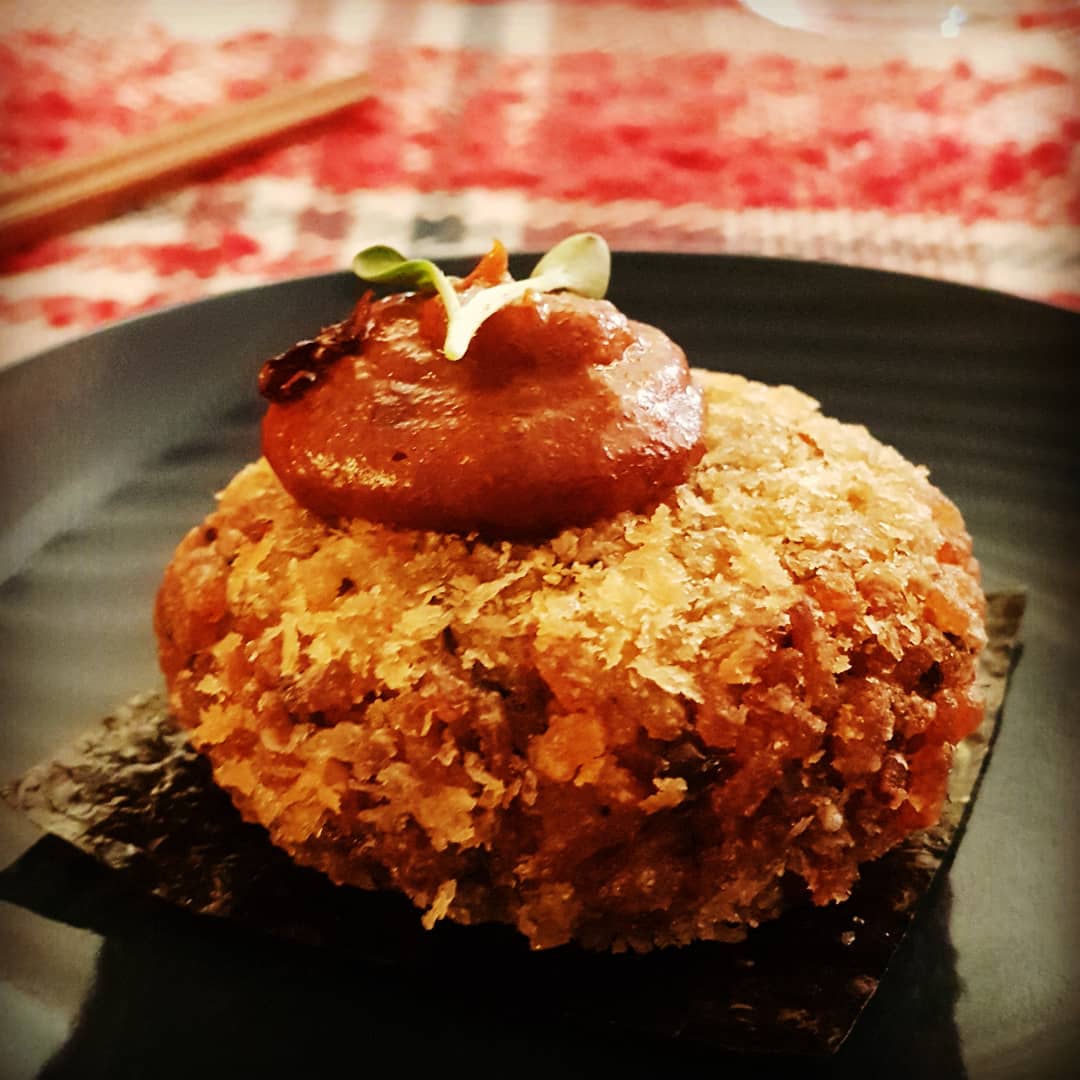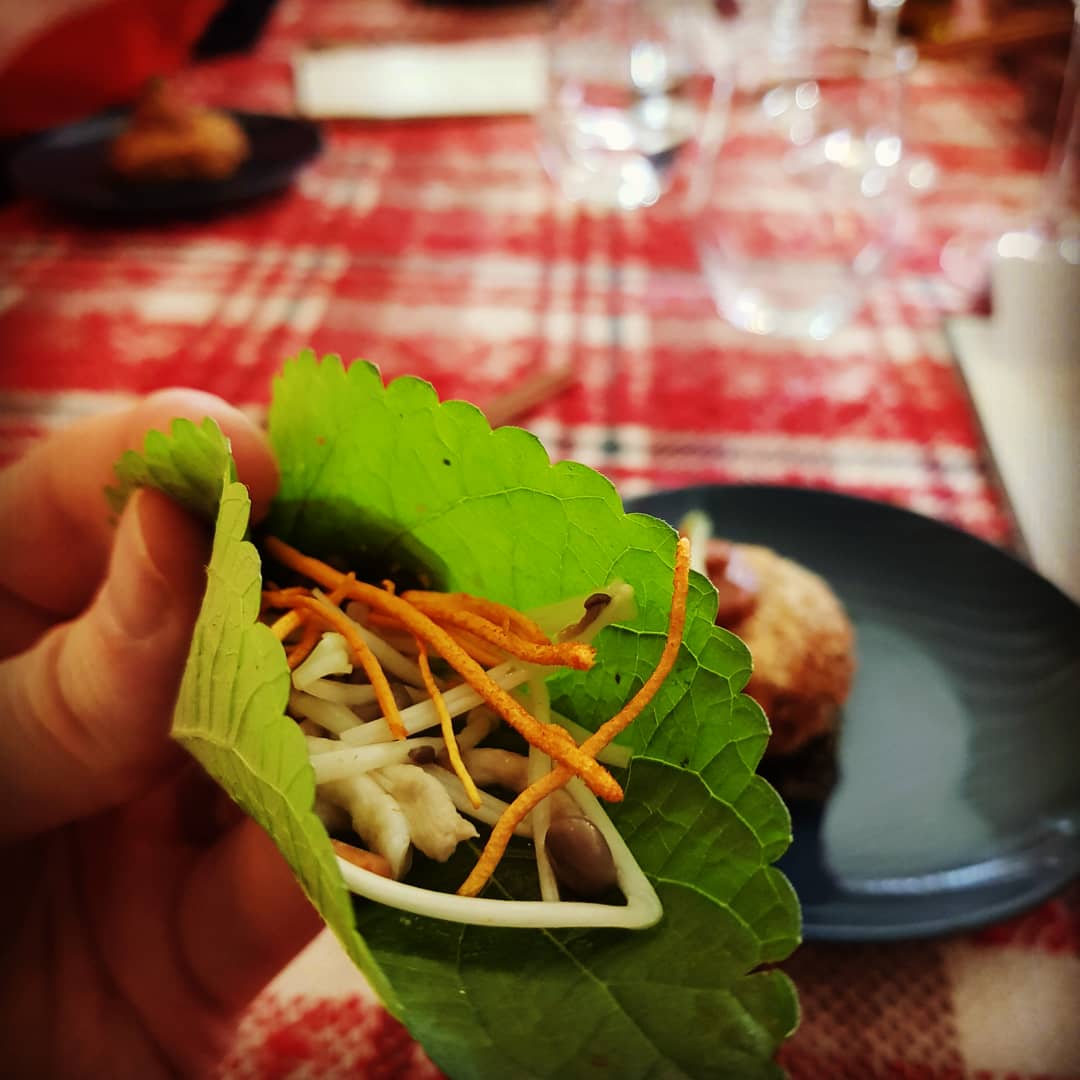 Snacks.
Bibimbap arancini, ssamjang aioli, kim. Bibimbap in handheld form. The ssamjang was heavy on the Doenjang. This was also on Million Dollar Menu.
Kaennip, pickled mushrooms, pine nut crumble. Bright wake up. Could really taste the pine nuts.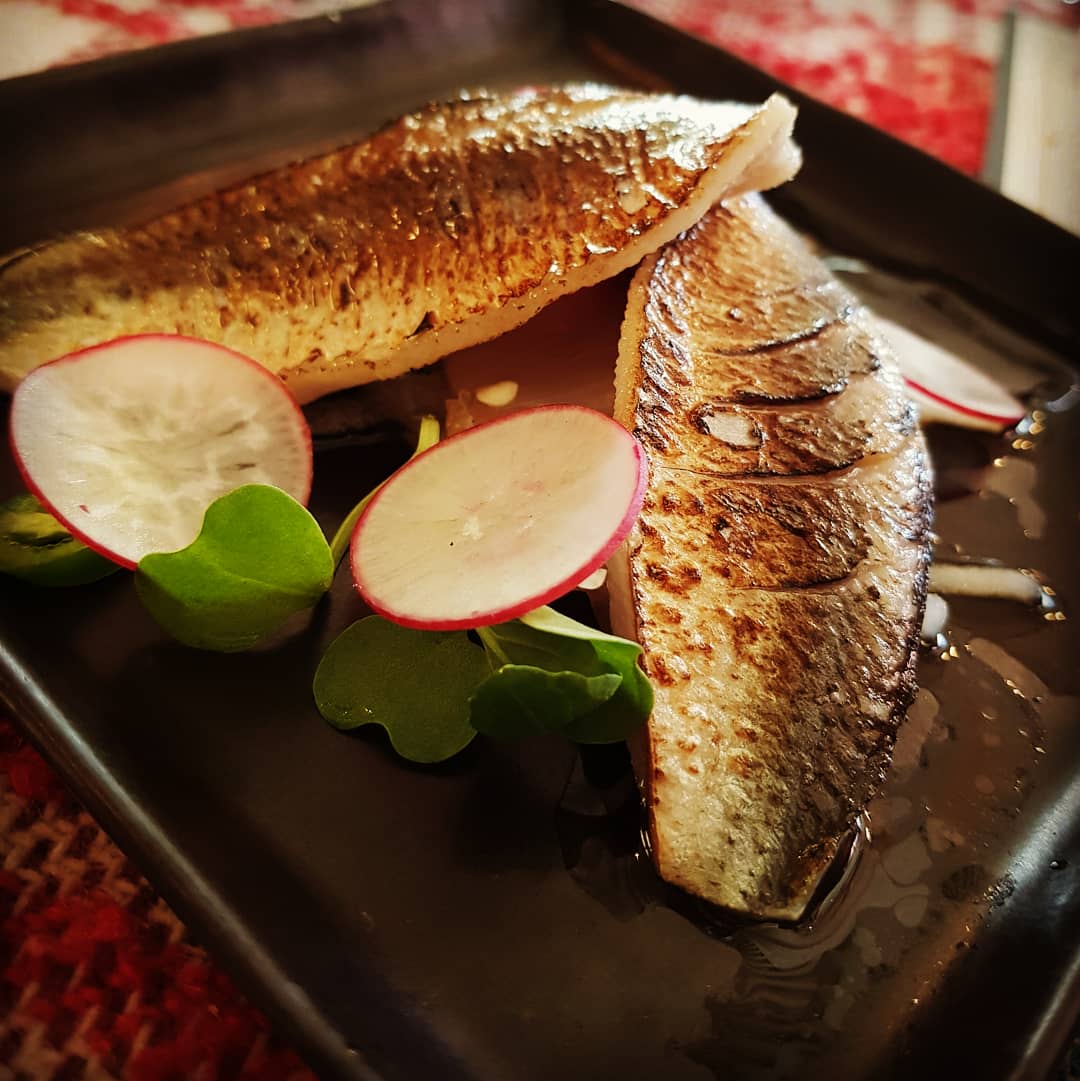 Cured and torched jeon-eo 전어 (gizzard shad), pickled radish, green chili. Orange ponzu.
I love jeon-eo! Delicate. The acidity framed it and put it on the stage.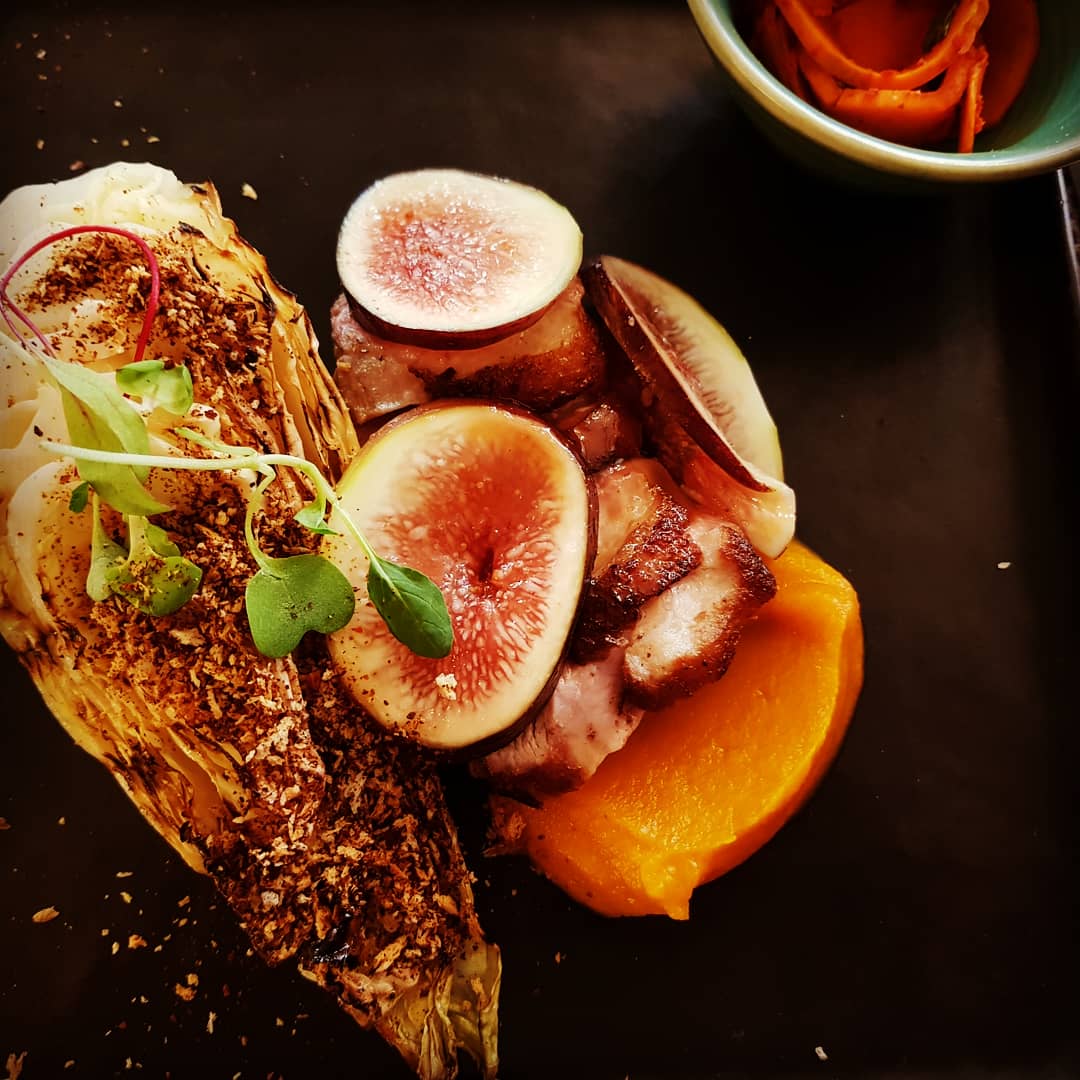 Grilled duck breast with maesil jus, BBQ Cabbage, kimchi crumb, seasonal figs, acorn squash puree, quick acorn squash kimchi.
Extremely seasonal. A walk through autumn woods. Acorn squash also makes a satisfying kimchi.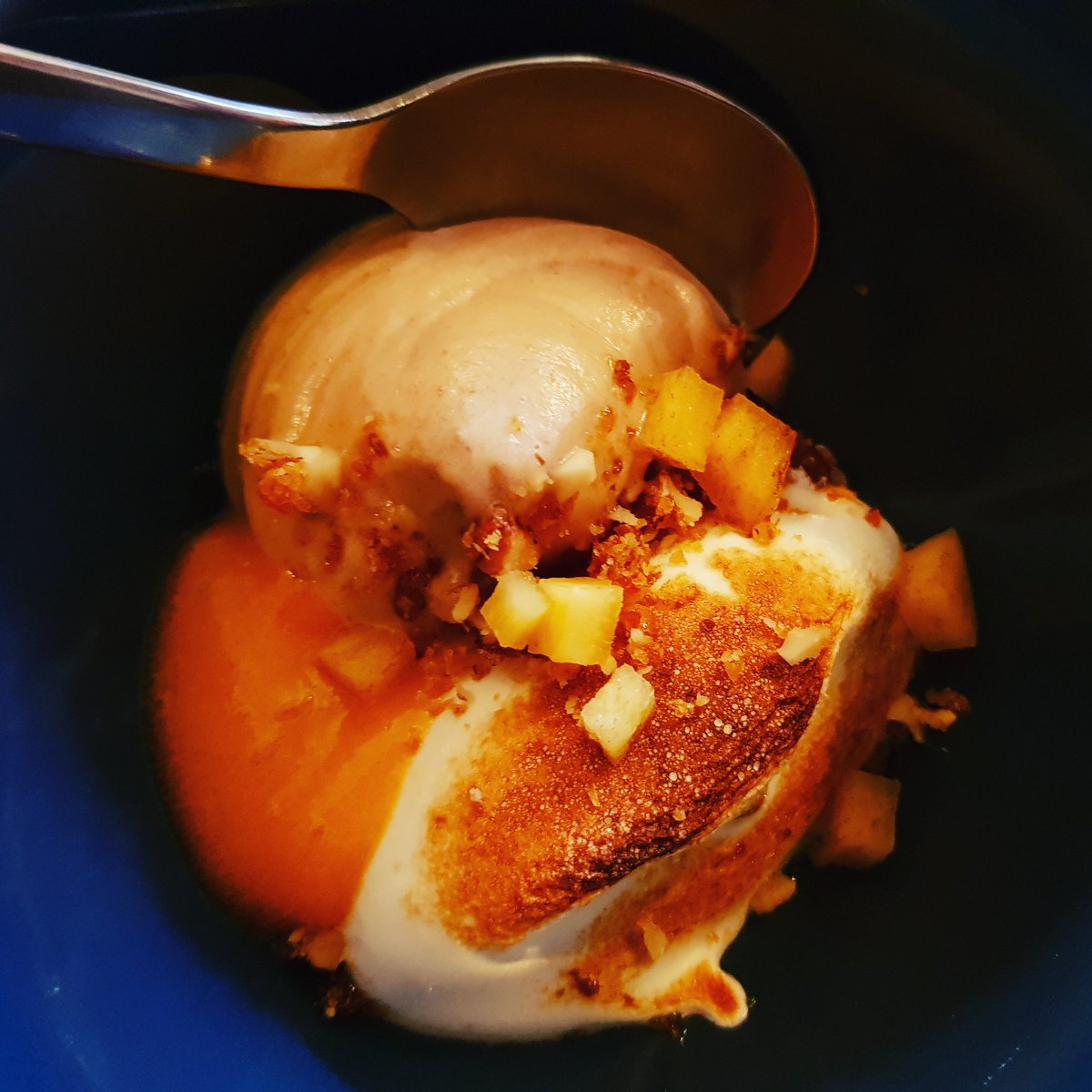 Chestnut mousse, fresh persimmon, clementine, Italian torched meringue, walnut brittle.
Late autumn into Christmas, especially when paired with Justino's Madeira
The whole menu felt like a journey from September to December. Chef Morjaria will be in Singapore and other Asian locations this week. Go to the Vineworks website to find out more wine related events. They have a lot of them.