Video: Interview with Chef Hooni Kim of Danji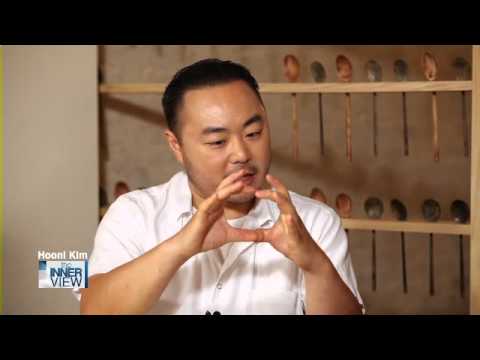 Chef Hooni Kim of ZenKimchi's favorite Michelin-starred Korean restaurant Danji, scored a good 45-minute interview on the Arirang program Innerview. This is a must-view for anyone interested in Korean food, the New York restaurant industry, and the popularization of Korean food. I particularly appreciate Chef Kim's illustrations on how he goes out of his way to get top-notch ingredients from Korea. He truly know his stuff, and he points out how Korean cuisine can be and should be given the same respect as French and Japanese, especially from Koreans themselves.
As an aside, I have noticed the ample jump in quality coming from Arirang this past year thanks to the new CEO.